The Premier e-Bike Designed For Adults 50+
Introducing Espin's US-engineered signature step-through e-Bikes: the game-changing ride experience that improves posture, protects joints, and leads the industry in durability.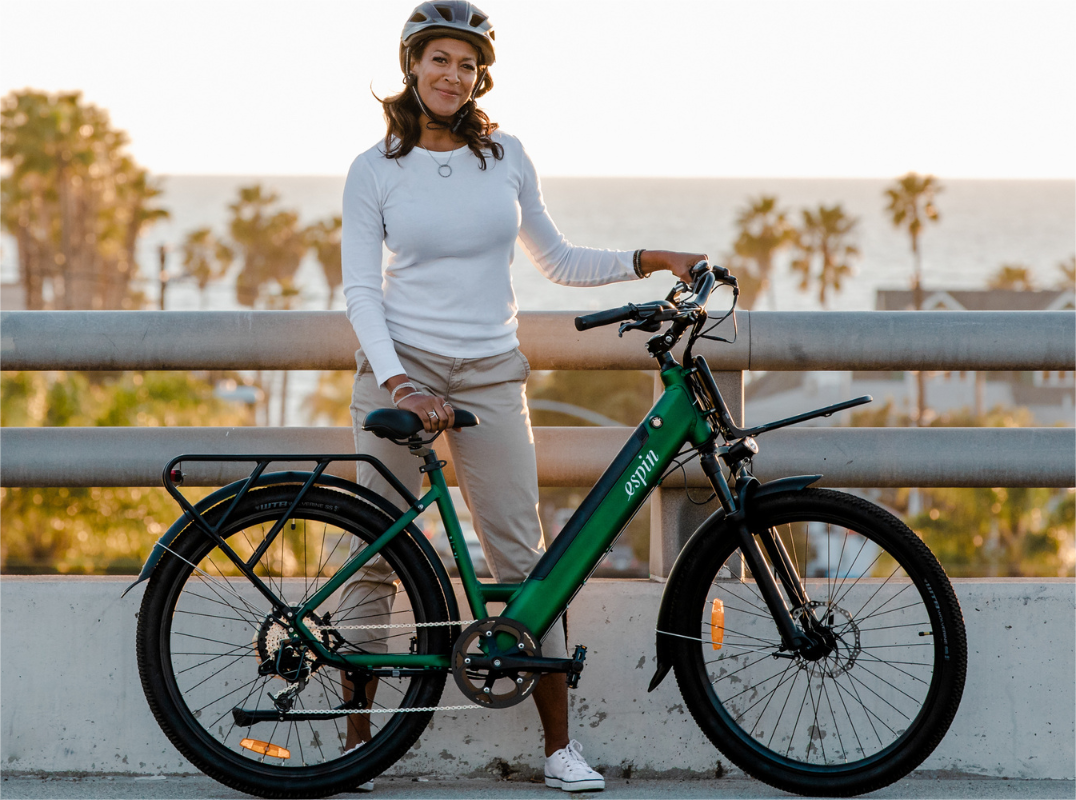 Why Adult Riders Nationwide Are "Blown Away" By The Espin Difference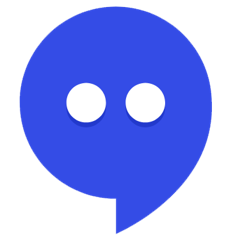 "If you want an electric bike that will last and will take you anywhere you need to go, then this is it. 100% approve of this bike. At 74 years old, this bike blows me away!"

"A great commuter bike and a joy to ride. I've owned many bicycles in my lifetime (68 years) but I think this is one of my favorites."


"This Nesta is a revelation. I use it as a commuter…it beats all other bikes in its category (Utility eBikes) across multiple parameters. Stellar customer support."

"I love the Nero. The range is very good, the ride is so comfortable. It's by far the best bike I've ridden and the best bikes I've found for the money. I'm a Espiner for life!"

"Love love love! Wonderful E-bike. Enough power for our steep hills. Gorgeous design, Nice electronics. Decent weight. The tires aren't stupid big & the front shock does a great job"

"I have a Rad Runner 2 as well and like this bike much better because it has 8 gears, it's a little faster…seat is much more comfortable, and HUD has mph & mileage."

Discover An e-Bike Custom-Fit To Your Lifestyle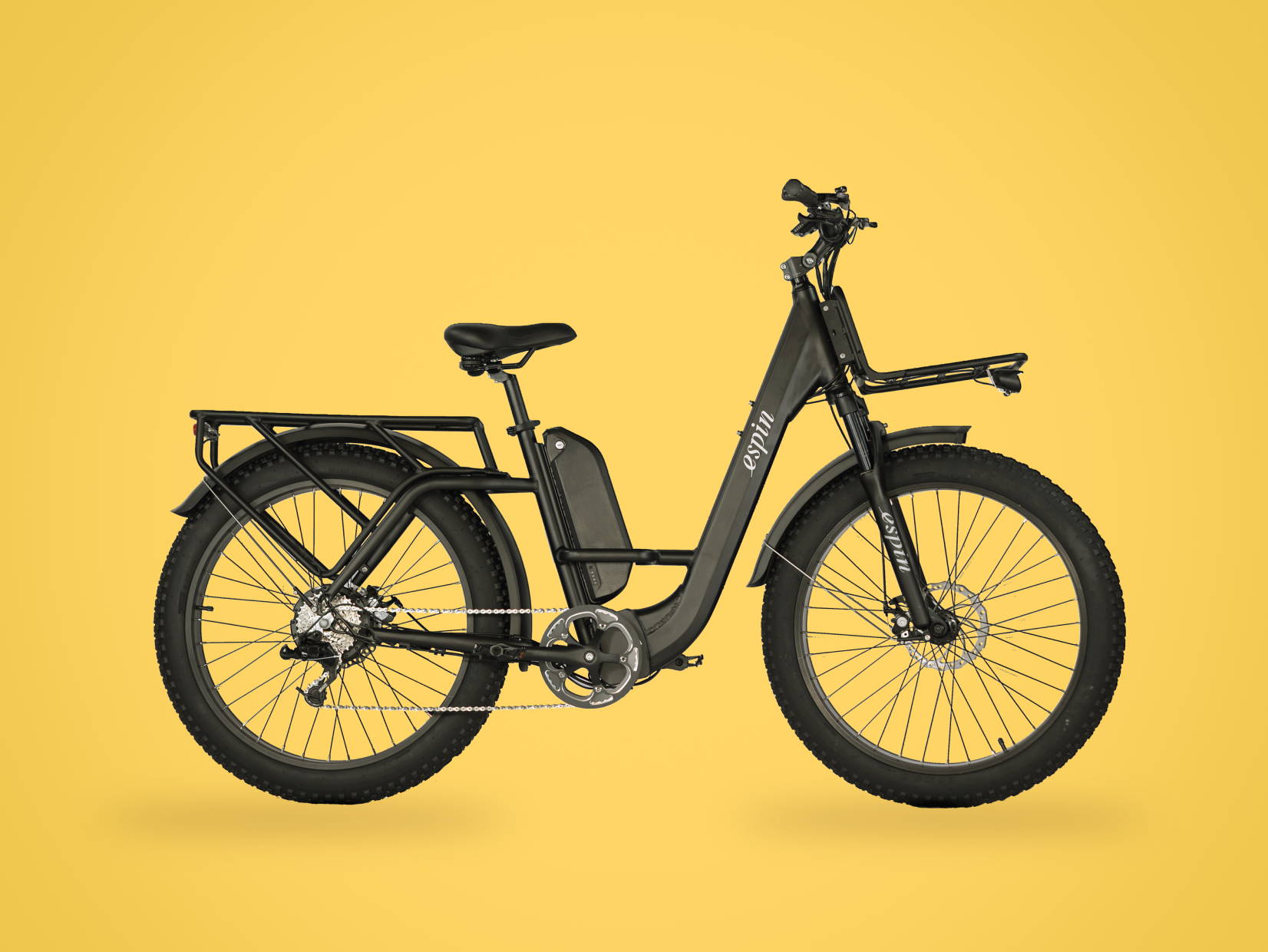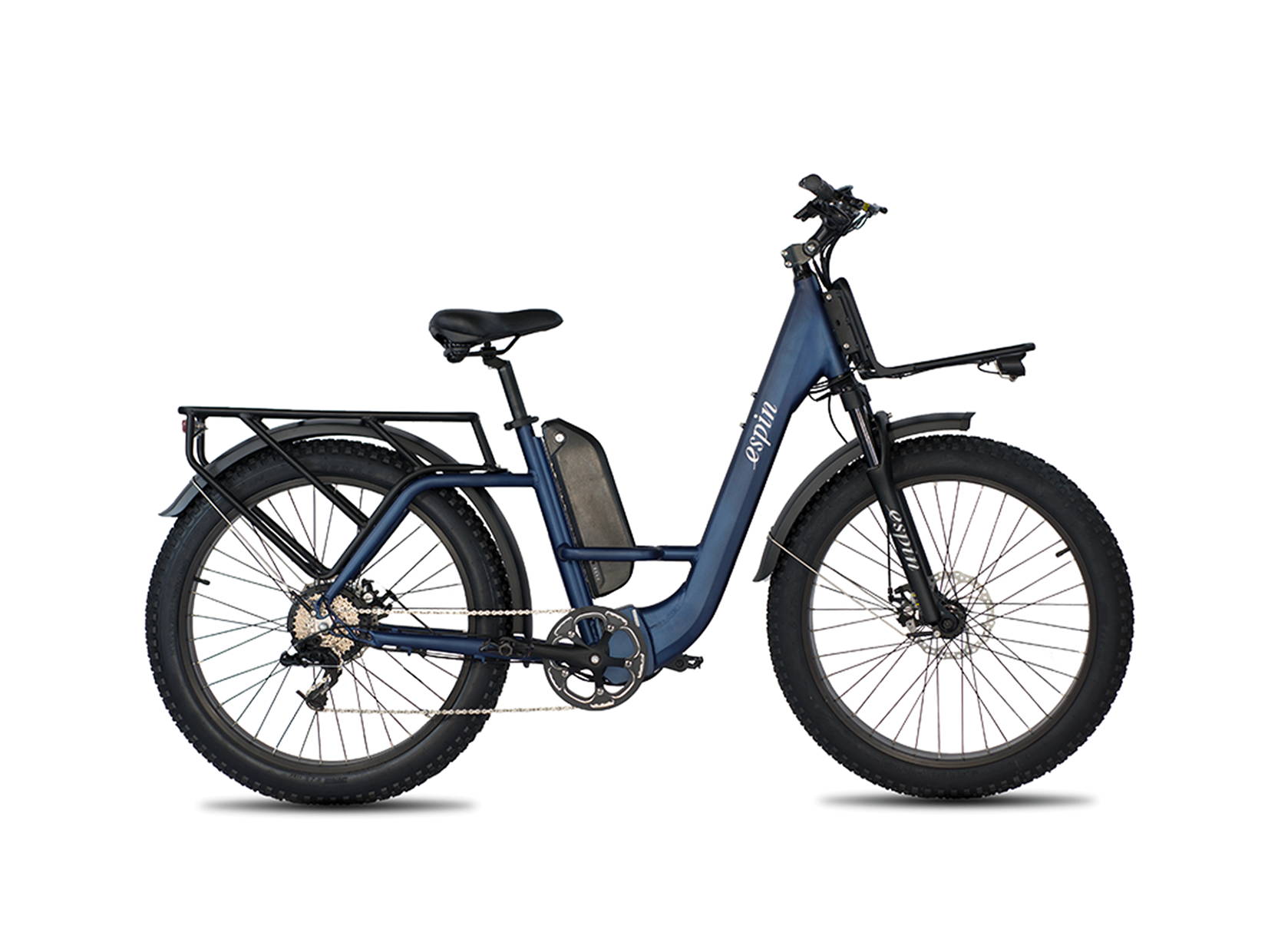 Rider height: 5'4" to 6'4"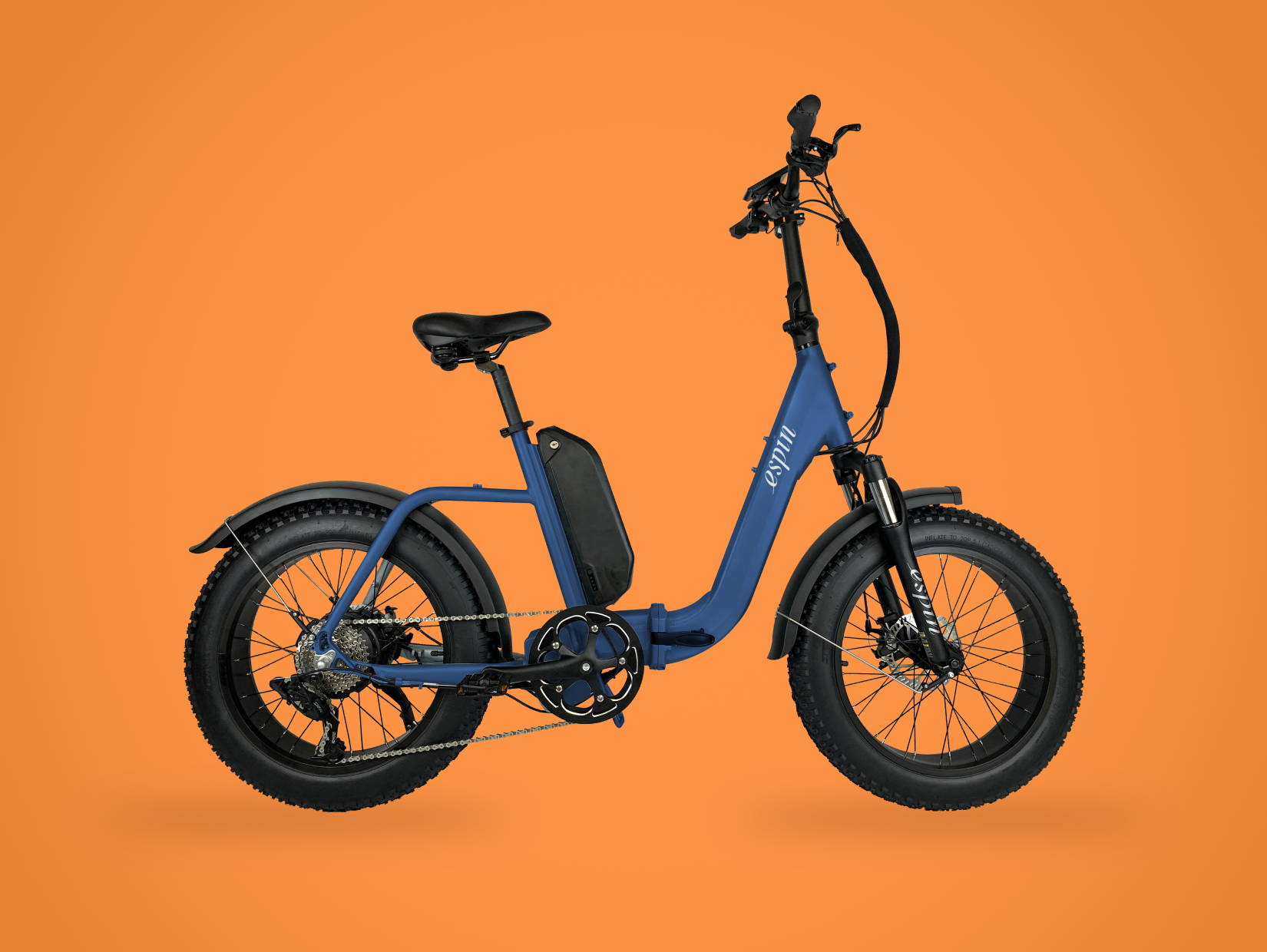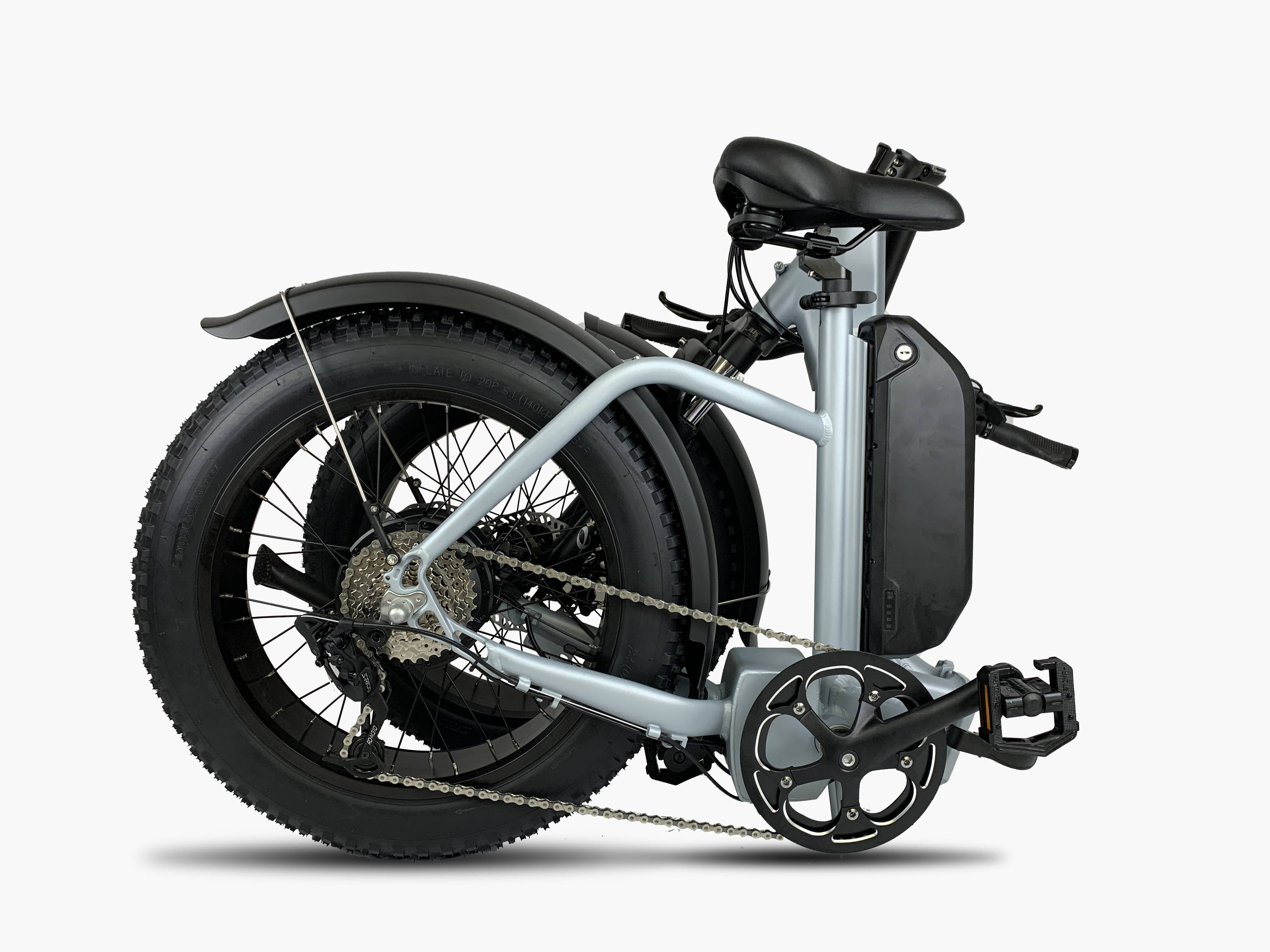 Rider height: 5'2" to 6'3"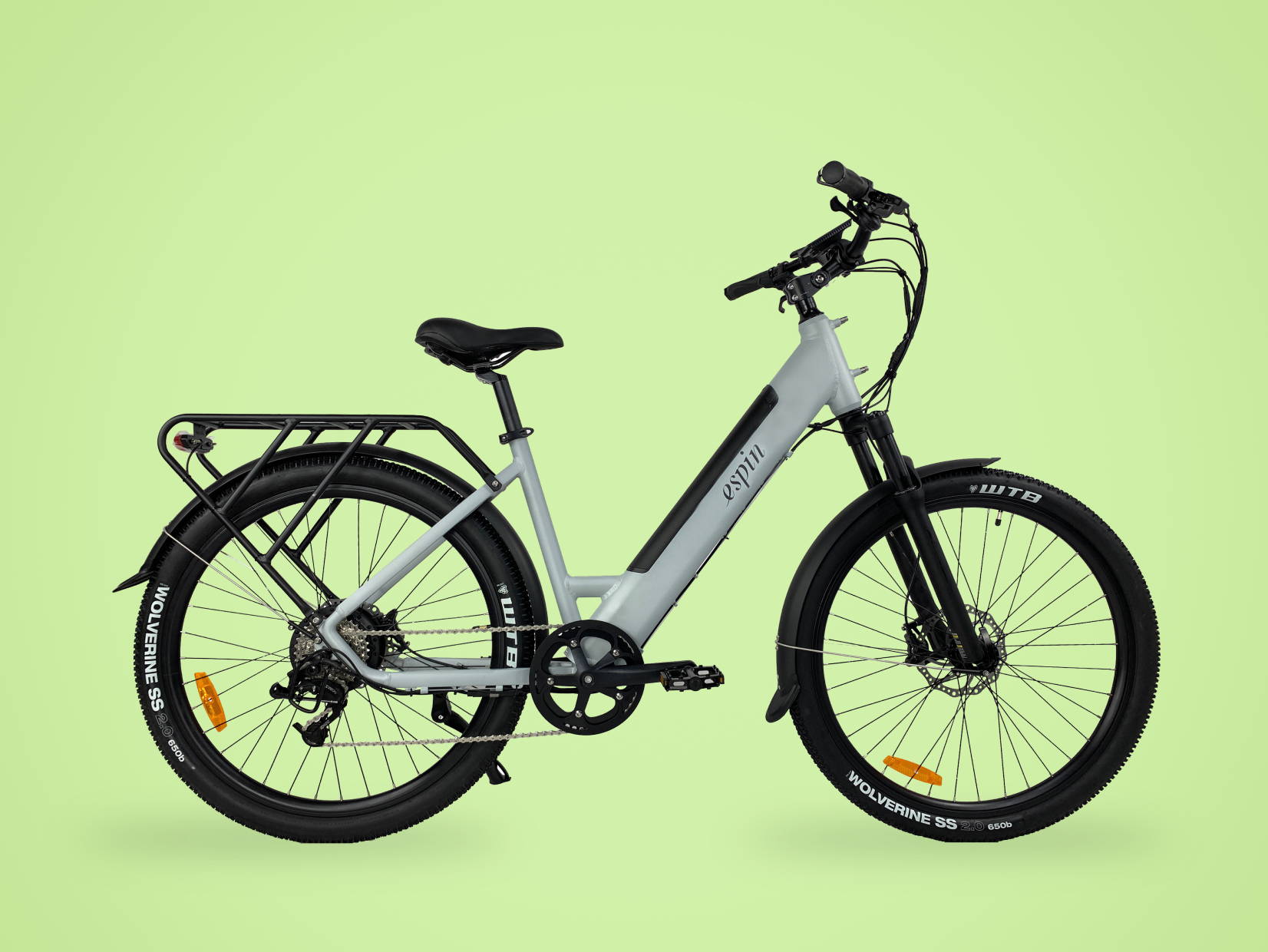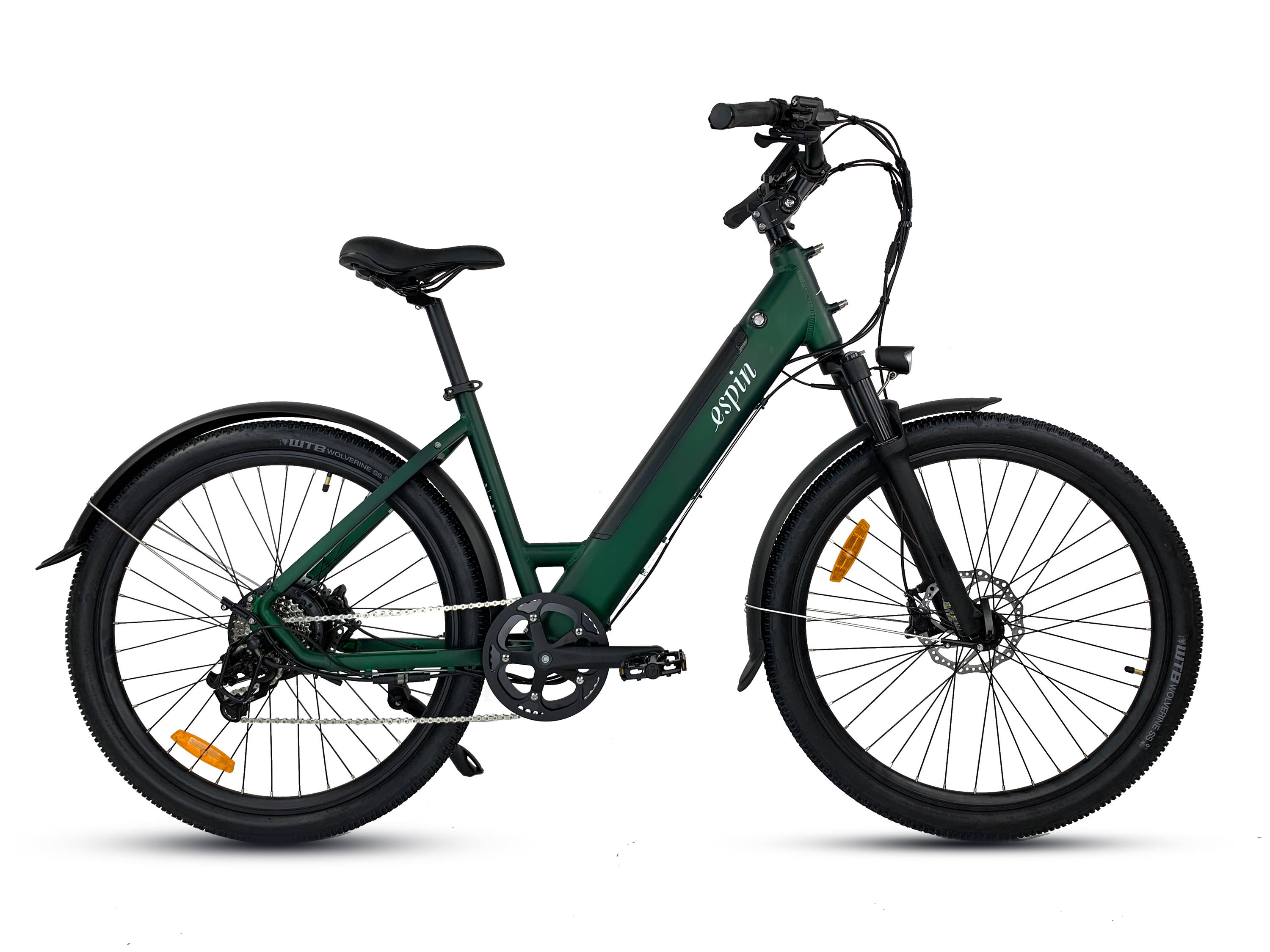 Rider height: 5'2" to 6'4"
Everything You Need For A Totally Effortless Ride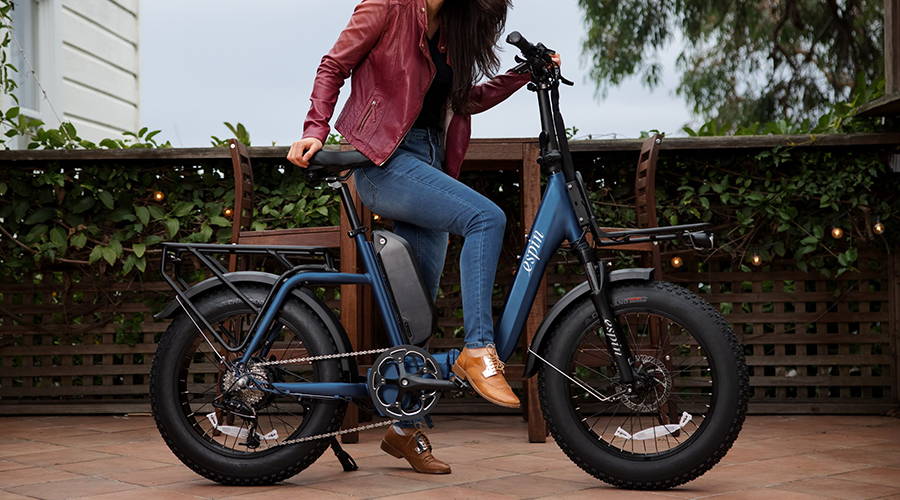 No cheap patchwork of wholesale parts: every bike is meticulously designed for quality & shipped straight from California.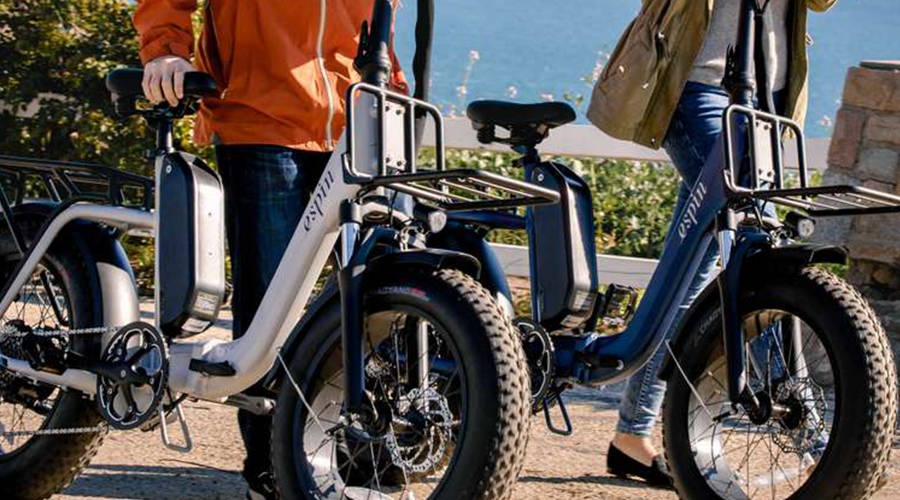 Don't worry about expensive add-ons: every Premium Espin e-Bike comes with racks, fenders, and lights for a convenient, ready-to-ride experience.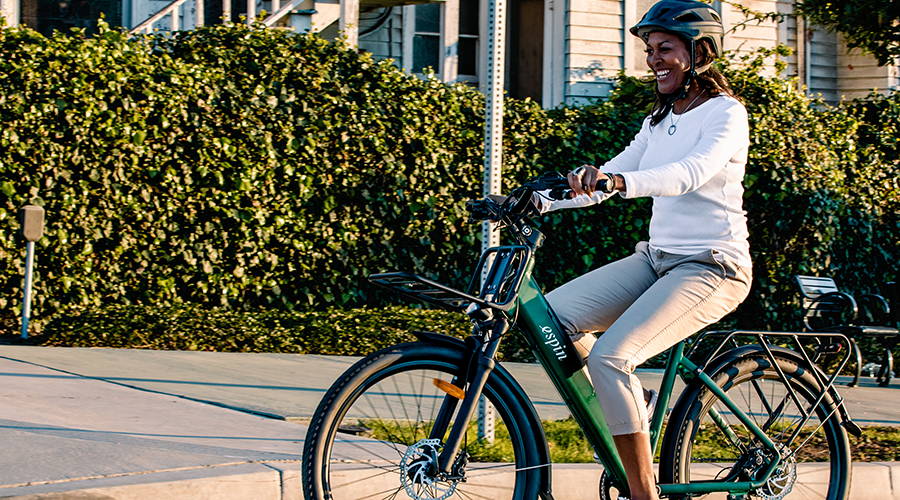 Espin's step-through models feature a posture-supporting riding position, allowing riders to enjoy better balance and less strain on the neck, hips, and back.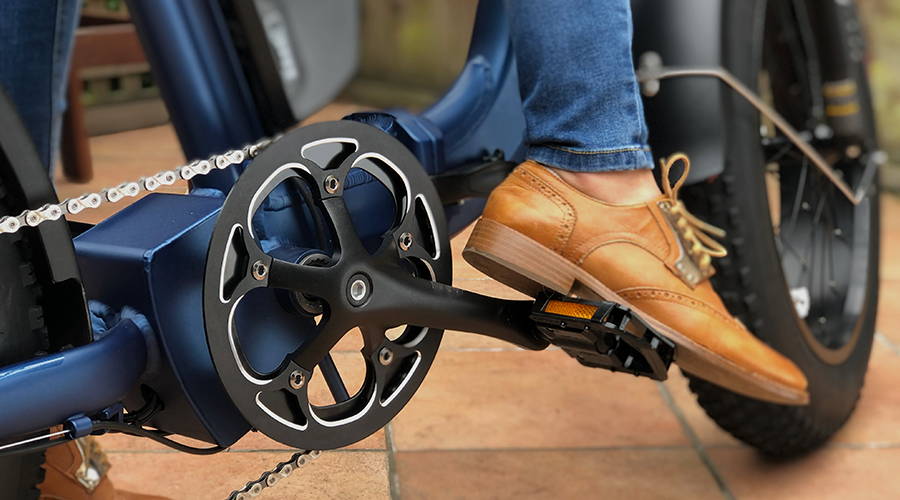 Guaranteed 12-month warranty on all components barring regular wear-and-tear, and extended 3-year warranty on e-Bike frames.
Other e-Bikes Make Your Experience An Afterthought
As the only e-Bike company

fully dedicated and focused on serving our 50+ community,

Espin handles every detail for you: from top-of-the-line components to custom features designed to support your body while you ride.

A premium battery (the kind used in Teslas)

Espin custom motor & controller

Gorgeous, streamlined design

Unparalleled strength: from screws to frame to motor

Easy, step-through frames

More comfortable than other e-bikes
Cheaply made, mix & match components

Take existing bike models & market to a senior audience

All Espin e-Bikes come with a comprehensive 12-month warranty so you can buy with confidence.

All Espin e-Bikes come 95% assembled. All you need to do is put on the finishing touches.

We offer free shipping to 48 states in the US (excluding Alaska and Hawaii), delivered directly to your door.

Need help? Contact us via phone, email, chat. Our team is here to help.
Finally: An e-Bike That's Easy to Maintain & Enjoy
An e-Bike should be an asset to your daily routine - not a liability. That's why our models have unparalleled durability, all the extras you want, and can be easily serviced anywhere in the US.
Premium Bundles include the racks, fenders, and lights you need upfront
All Espin e-Bikes can be serviced at any REI in the US
Every bike includes premium comfort features designed here in the US


Get ready for the most comfortable and reliable bike ride of your life.