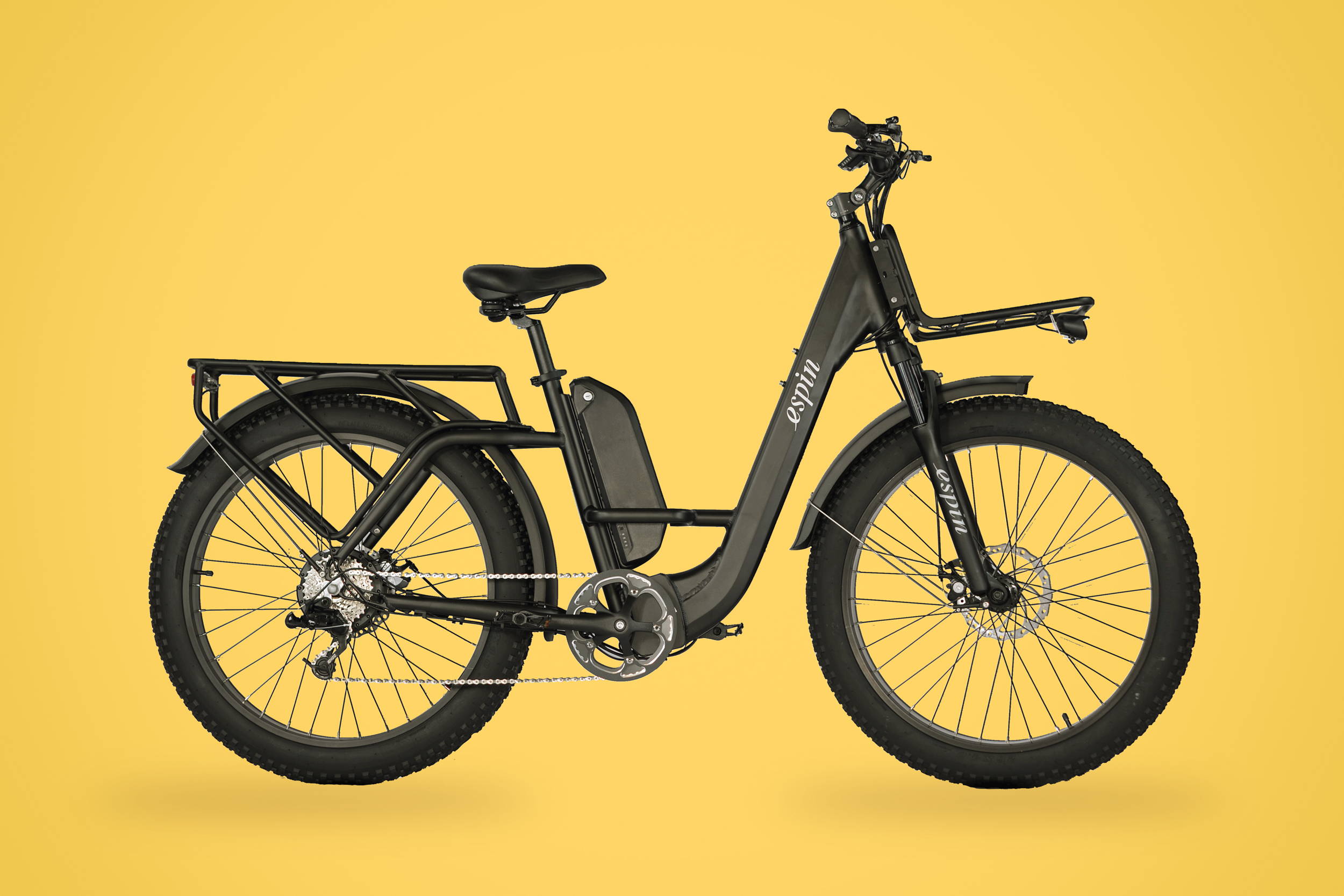 The ultimate fat-tire, step-through sports utility e-bike. From city streets to rugged trails, the Nero is your perfect companion for any journey.
Includes rear rack, fenders, integrated back light, and LED front light
Suggested for riders: 5'5" - 6'4" and up to 300 lbs
Classification: Class 3 e-bike (up to 25 mph)
Versatile and powerful enough for paved roads and dirt trails
Built to Last
Perfect for All Ages & Riding Experiences
Now available for pre-order
Reserve your bike today with a $100 deposit
Once bikes are in stock and ready to ship, you'll receive an invoice for the remaining balance of $1,799.

Financing options will be available for final payment.
Explore more electric bikes
Discover the perfect bike to make your next ride
effortlessly electric.